Trimble Accubid Training
Toronto
Leading Trimble ® Accubid™ Training Company in Canada
Electrical estimation at Real Cost is modernized and digital. We have in place state-of-the-art estimating methods with the assistance of accurate electrical estimating software like Trimble® Accubid®. When it comes to electrical estimation training, we don't like to compromise on quality.
Trimble® Accubid® is a leading electrical estimating solution widely used by electrical estimators globally. A solid foundation in maximising this full-featured software is a valuable asset to possess in an ever-competitive economic climate. Trimble® Accubid® has been designed to connect and track the entire construction workflow, from estimating to purchasing, project management, and billing.
We are a freelance electrical estimation company in Canada that is revolutionising and empowering the career field of electrical estimation with a powerful combination of software training, hardware training, and professional development courses. We have a wide range of one-one-one, hands-on training options to choose from.Our aim is to train employees from vastly different origins to optimally use technology in their electrical estimation responsibilities for success.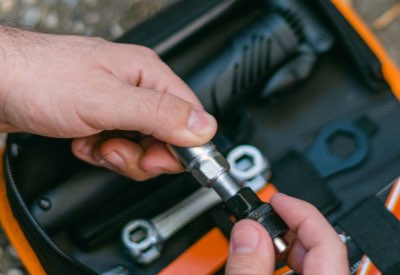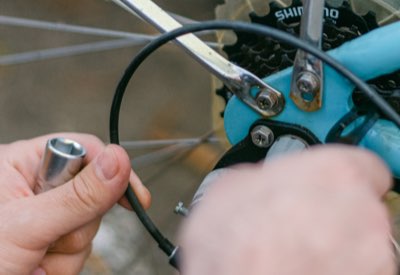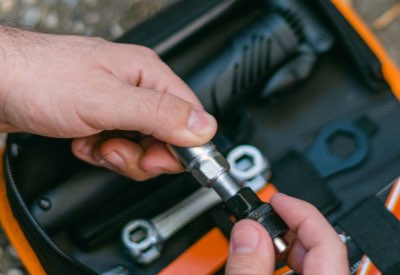 Benefits of Trimble Accubid Training
If you're a professional involved in electrical architecture, engineering and construction, then you know how crucial takeoffs are in the planning process of any building industry. Estimating takeoffs have been around for a long time. Being such a pivotal step at the earliest stages of a project, estimating takeoffs can make or break its progress and success.
This is why we need software solutions like Trimble Accubid for electrical estimating that emphasise on accuracy and thoroughness of data collection.
Trimble Accubid offers a large updated material database. With this, you can access over 40,000 electrical items and 9,500 assemblies, making you fully capable of taking on any sized project.
With the feature that allows it to automatically calculate required assembly component quantities or count specifications, Trimble Accubid makes dynamic takeoffs possible.
You can break down the entire bid based on logical and physical aspects of the project. Some of the common examples are floor, system, area, cost code, or drawing. This information can then be exported to other applications.
With Trimble Accubid training, you can instantly calculate each takeoff as it occurs, jumping from audit trail to extended BoM.
The tool lets you generate instant bid summaries by comparing estimate components using labor-to-material ratios, costs-per-foot, per-system or per-floor.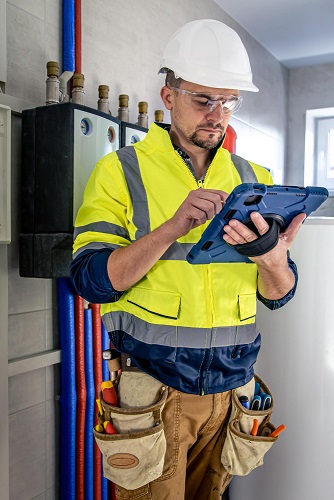 Features of Trimble Accubid Training
For the correct data management of a project, you need a professional electrical estimator empowered with an accurate estimating technology. If takeoffs are done incorrectly, you might end up overestimating or underestimating the labour and material costs. The end result is a mess-up of wasted resources and an inefficient electrical installation chain.
Level up your electrical estimating game with our Trimble Accubid Training designed to optimise your bidding accuracy and work efficiency.

Instructor-Led Hands-On Learning Experience
Our Trimble Accubid training sessions are instructor-led classroom learning experiences with virtual instructors and hands-on exercises.

Professional Advancement
The goal of the training is to enable estimators to maximize the benefits of the new software for professional advancement and higher precision. With the added accuracy and efficiency, you can take up more projects and expand your work.

Trimble Accubid Training for All Types of Learners
Whether you're a seasoned professional or an amateur learner, we teach you the fundamental principle of electrical estimating, albeit faster and smoother, with the aid of computer software.
Starting a New Estimate
Database Structure
Selecting the Take-off Breakdown
Labor Factor Breakdown
Temporary Assemblies
Common Assemblies
Modifying labor and Material Pricing
Direct labor
Incidental labor
Closing the Job
*One day training at CAD 550 for people with basic knowledge of Canadian electrical construction.
Starting a New Estimate
Database Structure
Selecting the Take-off Breakdown
Labor Factor Breakdown
Temporary Assemblies
Common Assemblies
Modifying labor and Material Pricing
Direct labor
Incidental labor
Closing the Job
*One day training at CAD 550 for people with basic knowledge of Canadian electrical construction.
Why should you take up our Trimble Accubid Training?
You can launch straightaway as the labor units, labor factoring, labor tracking and cost codes are already built into the program.
With estimators trained in Trimble Accubid, your team can easily catch potential errors much before it turns risky. Use the tool to view subtotals across breakdowns in any order. This lets you put your finger on any anomaly that might have occured.
Upon completion of the training, you can easily create flexible, custom, project-specific assemblies offhand for any size project.
The instant bid summary feature allows you to quickly compare components of the estimate.
How can I be sure of your Trimble Accubid Training quality?
Our trainers are certified professional electrical estimators with several years of experience in commercial and industrial electrical estimating projects. We offer a comprehensive one-to-one hands-on session tailored to the requirements and career goals of each participant.
How does our Trimble Accubid Training lower your electrical estimating risk?
Our training on estimating software is intentioned to eliminate the risks involved in your electrical estimating decisions:
Financial Constraints on Investment
As times change, it becomes impossible for a business to survive without considerable investment in new technology. Moreover, it might cost you a lot in terms of expenses and future business growth opportunities if you continue with your existing electrical estimating system. With intensive training in electrical estimating software like Trimble Accubid, your estimators gain the same advantage as large competitors who can make huge technological investments.
Avoid Errors due to Distraction
Good software training improves your accuracy and lowers the amount of time taken to complete and check a count. With Trimble Accubid training, even if your electrical estimators are distracted by a phone call in the middle of a count, the software won't let it carry forward without checks.
Lower Complexity with a one-stop Solution
Traditional electrical estimating systems required assembly of parts from multiple vendors and a cocktail of technologies. The system was complex, resource-intensive and expensive. With Trimble Accubid, it becomes easy for smaller companies to deploy and maintain electrical estimating systems.
Maximise Investments with No Specialised Skill
Traditionally, electrical estimating infrastructure needed specialized skills that are not just scarce, but also take experience and time to acquire. Especially when your team is small and inexperienced, you can rely on Real Cost's Trimble Accubid training to empower them with the easier technique for effective electrical estimation.
Trimble Accubid is an Easy Solution
A simple electrical estimating software designed for the rapidly evolving electrical construction industry, Trimble Accubid is a handy tool for anyone who aspires to excel at electrical estimating work. With a main database populated with over 30,000 electrical up-to-date material priced items linked to associated proven labour units as well as your own separate personalised custom database to match your target market in estimating and tendering saving time and money.
Can you meet our tender deadline?
When our clients send us the tender information, we always ask for the required return date to be included as well. Our estimators always promptly respond in the least turnaround time. We would expect as much notice as possible of an estimate that you need to compile. In the case that a project is urgent, we can accommodate short-notice tender deadlines too.
Does Real Cost do site visits?
We can perform site visits if the nature of the project demands it. Our team would visit and compile the estimate on your behalf, charging only the standard hourly rates and any additional expense incurred.
REAL COST ESTIMATING SERVICES
ELECTRICAL ESTIMATION
ELECTRICAL ESTIMATION TRAINING
TRIMBLE ACCUBID TRAINING