Electrical Estimation
Training Toronto
Electrical Estimation ​Training
Real Cost Estimating is a freelance electrical estimation company and leading electrical estimation training provider in Canada. Our personalized, individual electrical estimation training is packed with in-demand skills and learning to take up, execute, and deliver complicated electrical estimation projects.
As an electrical contractor, you may come across many situations that require the polish of a professional electrical estimation training program. Be it
An unexpected loss of an estimator in the team
Training for a new electrical estimating intern/apprentice/employee
Resource development in the estimating department
Professional electrical estimation advice
Our Electrical Estimation training program is packed with industry-relevant skills and practical know-how from industry experts to provide accurate estimates and schedules. Apart from software and electrical aspects, it involves project coordination, management, and design estimation for the electrical trade. The training is most relevant for, but not limited to, people working in the electrical contracting industry.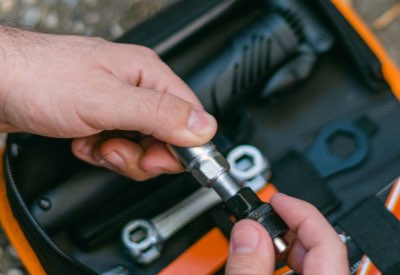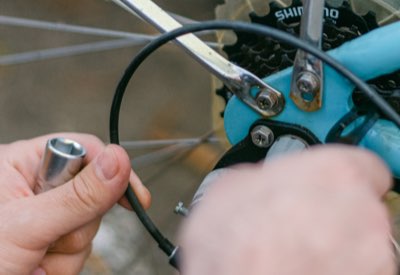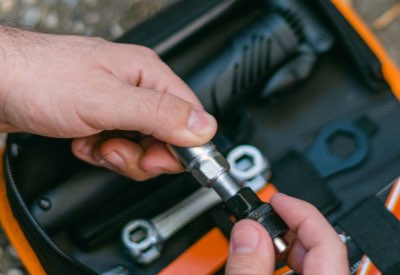 Career Opportunities after Our Electrical Estimation Training ​
Career options within the electrical construction industry for trained estimators typically include:
Electrical Quantity Surveyor
Freelance Electrical Estimator
Freelance Electrical Estimator
Career Opportunities after Our Electrical Estimation Training ​
Career options within the electrical construction industry for trained estimators typically include:
Electrical Quantity Surveyor
Freelance Electrical Estimator
Freelance Electrical Estimator
Canada's Leading Electrical Estimation Training Company​
The professional electrical estimator is a master of many tools: she uses the apt software for estimation, but her abilities are not restricted to the electrical estimating software. Real Cost Estimating offers a comprehensive curriculum of electrical estimating training enriched with one-on-one, hands-on, in-depth, specialized classes. Our expert electrical estimating trainers are masters in the science and bring to the table invaluable know-how about the intangibles of electrical estimating.
At Real Cost Estimating, we take an approach to electrical estimating that is constructive, comprehensive, and conclusive. Since estimation is all we do, we are experts in the field and work with teams big and small, sharing our advice and expertise as a freelance electrical estimation company.
We understand that the job of an electrical estimator is not limited to theory knowledge acquired from webinars and infrequent online classes. Our electrical estimating training enables the estimator with all the skills and tools necessary to accurately estimate the electrical aspect of a project. Most of the time, electrical estimators would need to work with other estimating experts.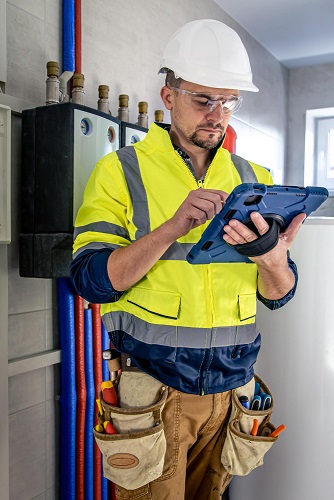 Our Electrical Estimation Training Framework​
At Real Cost Estimating, we have a framework for electrical estimation training designed to build a solid fundamental approach to the electrical estimating process.The know-how required for this line of work includes a thorough theoretical knowledge in the National Electrical Code and other existing standards based on the country you live in.
A good electrical estimator also needs to be highly skilled in design and cost management, project estimation, contract negotiations, bidding and tendering, amongst other core skills such as cost estimation, blueprint reading, and plan reading.
Modern electrical estimation is far from looking at drawings and counting symbols. It is a digitalised area of work that requires competence in the use of high-accuracy electrical estimation software tools. Another important requisite is familiarity with all aspects of wiring, such as various wiring techniques, color-coding, and costing.
Apart from technical skills such as reading and interpreting schematics, wiring diagrams, and one-line diagrams, there is an important project management aspect to this job.
This is why the electrical estimation training at Real Cost Estimating also imparts guidance and professional training in dealing with contractors, quoting of contract estimates, and establishing relationships with electrical supply houses, lighting representatives and others. Our approach to electrical estimation training has helped many aspiring electrical estimators make the most of their career.
Who Should Attend our Workshops and One-on-One Electrical Estimation Training​
We offer workshops as well as individual training sessions for anyone who wants to step into the electrical estimating industry. Step into our intriguing world of electrical estimation training programs that impart technical and interpersonal skills. The moment you step out having completed this training, you'll be ready to start as an electrical estimating professional or a freelance electrical estimator.
Our electrical estimation training and workshops are ideal for individuals new to electrical estimating, contractors who want to educate themselves on estimation, and estimators looking to make themselves even more competent in their regular work.
Here are some of the most common types of professionals who take up electrical estimation trainings to get ahead in their career
Electrical Contractors
Journeyman Electricians
Maintenance Electricians
Purchasing Personnel
Engineers, Architects and Technicians
Project Managers
Foremen
Topics​ Covered in Our Electrical Estimating Training​
The electrical estimator's role is multifaceted. We prepare all our attendees in the multiple roles undertaken by the estimator, from the creation of a clear plan of action, work schedules, HR management and costing for the successful completion of the project.
Here is a summary of the points we explore in depth in our electrical estimator training program.
What you are responsible for as an estimator
Getting organized
Tools necessary to perform the job
Sources of potential projects
Discovering the project's electrical scope of work
Composing a scope letter
Counting major deliverables for supplier and sub-contractor quotes
Soliciting bids from suppliers and sub-contractors
Preparing a bill of material for supplier quotes
Take-off techniques & counting commodities
Evaluating supplier and sub-contractor quote
Calculating overhead and labor burden
Submitting the bid
Bid Day Follow-up
Our process is practical, modern, and scalable, and will help estimators take on and accomplish multiple projects simultaneously.
Why should you take up our Trimble Accubid Training?
You can launch straightaway as the labor units, labor factoring, labor tracking and cost codes are already built into the program.
With estimators trained in Trimble Accubid, your team can easily catch potential errors much before it turns risky. Use the tool to view subtotals across breakdowns in any order. This lets you put your finger on any anomaly that might have occured.
Upon completion of the training, you can easily create flexible, custom, project-specific assemblies offhand for any size project.
The instant bid summary feature allows you to quickly compare components of the estimate.
How can I be sure of your Trimble Accubid Training quality?
Our trainers are certified professional electrical estimators with several years of experience in commercial and industrial electrical estimating projects. We offer a comprehensive one-to-one hands-on session tailored to the requirements and career goals of each participant.
How does our Trimble Accubid Training lower your electrical estimating risk?
Our training on estimating software is intentioned to eliminate the risks involved in your electrical estimating decisions:
Financial Constraints on Investment
As times change, it becomes impossible for a business to survive without considerable investment in new technology. Moreover, it might cost you a lot in terms of expenses and future business growth opportunities if you continue with your existing electrical estimating system. With intensive training in electrical estimating software like Trimble Accubid, your estimators gain the same advantage as large competitors who can make huge technological investments.
Avoid Errors due to Distraction
Good software training improves your accuracy and lowers the amount of time taken to complete and check a count. With Trimble Accubid training, even if your electrical estimators are distracted by a phone call in the middle of a count, the software won't let it carry forward without checks.
Lower Complexity with a one-stop Solution
Traditional electrical estimating systems required assembly of parts from multiple vendors and a cocktail of technologies. The system was complex, resource-intensive and expensive. With Trimble Accubid, it becomes easy for smaller companies to deploy and maintain electrical estimating systems.
Maximise Investments with No Specialised Skill
Traditionally, electrical estimating infrastructure needed specialized skills that are not just scarce, but also take experience and time to acquire. Especially when your team is small and inexperienced, you can rely on Real Cost's Trimble Accubid training to empower them with the easier technique for effective electrical estimation.
Trimble Accubid is an Easy Solution
A simple electrical estimating software designed for the rapidly evolving electrical construction industry, Trimble Accubid is a handy tool for anyone who aspires to excel at electrical estimating work. With a main database populated with over 30,000 electrical up-to-date material priced items linked to associated proven labour units as well as your own separate personalised custom database to match your target market in estimating and tendering saving time and money.
Can you meet our tender deadline?
When our clients send us the tender information, we always ask for the required return date to be included as well. Our estimators always promptly respond in the least turnaround time. We would expect as much notice as possible of an estimate that you need to compile. In the case that a project is urgent, we can accommodate short-notice tender deadlines too.
Does Real Cost do site visits?
We can perform site visits if the nature of the project demands it. Our team would visit and compile the estimate on your behalf, charging only the standard hourly rates and any additional expense incurred.
REAL COST ESTIMATING SERVICES
ELECTRICAL ESTIMATION
ELECTRICAL ESTIMATION TRAINING
TRIMBLE ACCUBID TRAINING